Your experts for technical films and industrial labelling
Toppress Siebdruck GmbH is a flexible and innovative service provider.
We supply our customers worldwide with high-quality graphic overlays, membrane keyboard overlays, stickers and labelling for various requirements and specifications in the world of industry and commerce.
As managing partners, we believe in sustainable management. We offer our customers a wide range of services along the value chain of their products.
The range of services includes standard products from our manufacturing potential. Our entire creativity and capacity shines through in developing solutions tailored to our customers.
Get in touch!
Developers, designers, product designers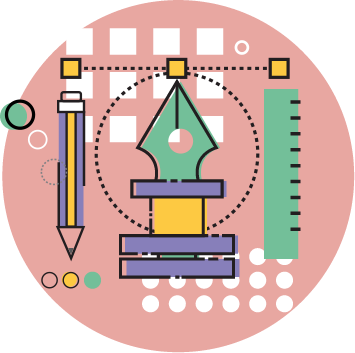 Successful companies don't develop ideas locked away in a room, but rather think outside the box. They search for new ideas off the beaten track, connect with partners who think in an interdisciplinary manner, and think unconventionally and as a network.
Today, companies not only differentiate themselves from one another in terms of quality, but also in how quickly they act on the market.
Customers expect quality!
Agile development processes need agile suppliers.
We are your partner in the agile product development process.
We anticipate your ideas.
We fine-tune your ideas.
We visualise your ideas with samples and prototypes.
By using the trial and error principle, we are able to recognise mistakes early on and thus prevent a late and costly failure of your project.
We support our customer along the way, from the idea and concept to a prototype and large-scale production.
We incorporate our experiences from successful projects and the knowledge of your supplier network.
We are familiar with the available colour systems, materials and manufacturing technologies on the market.
We are market-oriented with a focus on manufacturing technology.
And if we happen to realise during the development project that an idea is expensive in terms of manufacturing or cannot be readily implemented, then we try to steer away from this before it becomes a problem.
Integrate us into your product development process early on so that your idea becomes reality with a production-optimised product.